We work on fixed fees wherever possible.  We are happy to provide a totally bespoke service and price accordingly, but we have also pulled together some illustrative packages aligned to the kinds of service agreements we tend to operate.  It's all dictated by client need, so if you don't find exactly what you're looking for below, don't think that we can't accommodate you!
We don't aim to be the cheapest but we're 100% confident that you'll LOVE the value we offer.  10 years in business and not a single client leaving us through dissatisfaction is something we're justly proud of.
Start-up Package – £500 + VAT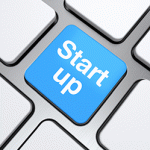 You're about to take the plunge and set up your own business and you're serious about success.
For full details click on Start-up Package
Micro-Business / Contractor – £100 + VAT / monthly
You're a one-man (or woman) band operating under a Limited Company needing a trusted partner to give you confidence you are in control.
For more click on Micro / Contractor Package
Small Business Clarity Package – £200 + VAT / monthly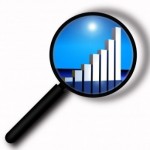 You are an established business but are now seeking much greater clarity of your financial performance throughout the year to proactively manage against a plan
For more details on this package, click here Small Business Clarity Package
Going for Growth Package – £500 + VAT / monthly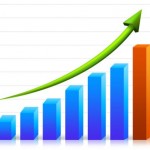 An established business, you're now looking to move to the next level.  You require robust financial forecasts to help you navigate through the expansion phase and would also value the strategic insight that an experienced management accountant can provide.
Find out more by clicking here : Going for Growth Package
V.I.P Package – £POA
These packages are strictly limited in number.  Truly bespoke, It's like having your own part-time F.D., focussed on your business and becoming a core part of your management team.
See if this is what you're looking for here: V.I.P. Package
Other Services
We also provide competitive rates for other requirements; bookkeeping, annual accounts, payroll, business health checks and business plans and cashflow forecasts.  Please give us a call (01252 629299) or drop us a line at liz@freemanaccounts.co.uk
Finally, these are our pledges:
All payments fixed and agreed up front
Timescales agreed and adhered to
Regular, pro-active contact from us to you
Partners, not suppliers – it's all about trust.
No charges for occasional, brief phone or e-mail correspondence
And it goes without saying that everything we do will be delivered to the highest technical and professional standards.  See what our satisfied and loyal customer base say about us here