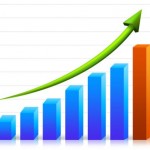 You are an established business but are looking to move to the next level.  You require much more than compliance accounting – you'd like to be able to call on the expertise of a management accountant without the expense of recruiting a professional to your payroll.  you recognise that robust financial forecasts are vital during a growth phase to ensure that you have a clear picture of your numbers and future cash requirements.  You handle your own bookkeeping, either in-house or out-sourced, but need regular, in-year, strategic support that your typical high-street accountants are unable to provide, because they've never actually worked at the coal-face of companies like yours.
Typically for businesses employing 5-20 people.
Included in this package is the following:
A day a month focussed on YOUR business, either at your premises, or remotely, or a mixture of the two. You set the agenda, but it would usually include the following
A review of the month's bookkeeping
Production of a monthly management accounts pack, tailored to your business's KPIs
Analysis of key products / service streams' profitability
Ongoing strategic planning and advice
Cashflow forecast updated each month
Annual accounts and tax return prepared and filed with HMRC and Companies House (or we are happy to work with your current tax advisers to manage this process if you already have a satisfactory arrangement in place)
And all our clients benefit from our monthly newsletter, tailored to our clients needs and relevant to your business
The aim is to give you complete clarity of where your business is currently positioned and work with you to plan and then manage your growth aspirations to give them every chance of success.
Fees for this package from around £500 + VAT per month