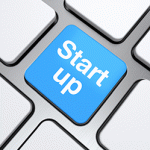 You're about to take the plunge and set up your own business and are serious about success but need a friendly, approachable and patient expert to be there to guide you through the plethora of decisions, and answer all those questions you have without making you feel uncomfortable.  After all, you've never done this before but know that making the right moves now will save a lot of pain further down the road.
Our 3-month initial package includes the following:
Initial meeting to cover the following:
Understanding your personal and business goals and aspirations
Discussing the most appropriate business structure
Understanding the regulatory requirements: VAT, PAYE and record-keeping
Your year-end date and key reporting dates / deadlines
Sources of Finance
Your own access to cash from the business – remuneration strategies and personal tax planning
Most importantly, practical assistance
Setting up a limited company if appropriate
Registering for VAT / PAYE
Setting up a record-keeping system specific to your business, discussion of software choices
Initial training in your accounting software
Post-commencement review meeting once you have started to trade, covering off:
Any further questions arising once you are in the thick of it
Review of initial record-keeping and processes (e.g. VAT invoicing) to ensure being applied correctly
Assisting you in extracting monies correctly (i.e. in the eyes of HMRC) from your business once your customers have started paying you

1 hour's additional telephone support whenever you need it to deal with those unforeseen questions
All of this will provide your first 3 months of accounting support and advice, at a fixed and manageable cost, to ensure that you remain in control and can focus on actually launching your product or service.  
£500 + VAT for all this might be the best investment you ever make!